I am a working Artist (ATC. MAAI) with many years' experience in the fields of Teaching Art (former head of the Dublin School of Art) and running my own Art Studion in Brittany, W. France.
My preferred mediums are watercolours and line and wash, but I also work in Oils and acrylics.
My favourite art subjects are old buildings and cars......
However, I happily undertake portraits of humans and of animals whenever they are commissioned.
I have worked in Ireland, Britain, France, Italy and Germany and have also worked as an Illustrator for several well-known magazines.
I am available for commissioned work. Depending on the size contents, and materials required for the commission, the work will take from one to six months to complete.
If you are interested in my work, please get in touch:
Email: naomis@free.fr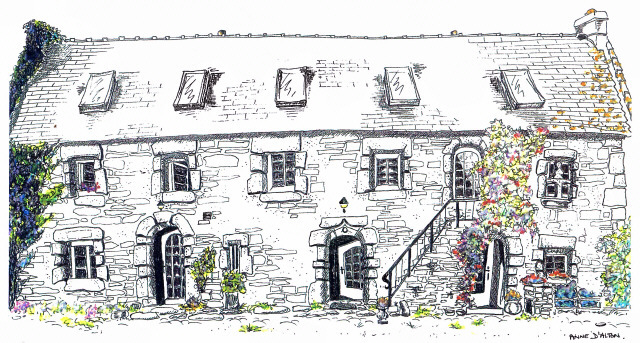 Old french farmhouse
Line on wash on paper 0.3m by 0.4m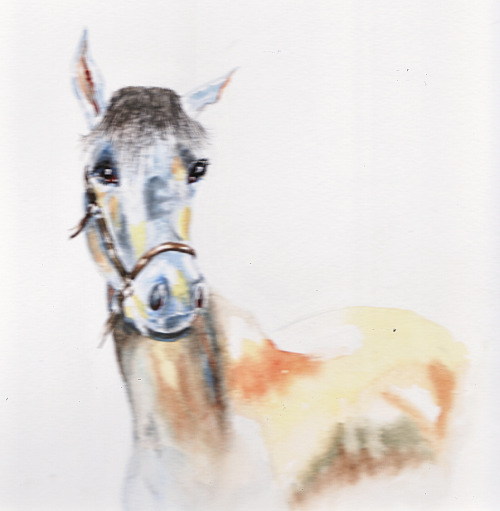 Horses head
Watercolour on paper 0.2m x 0.2m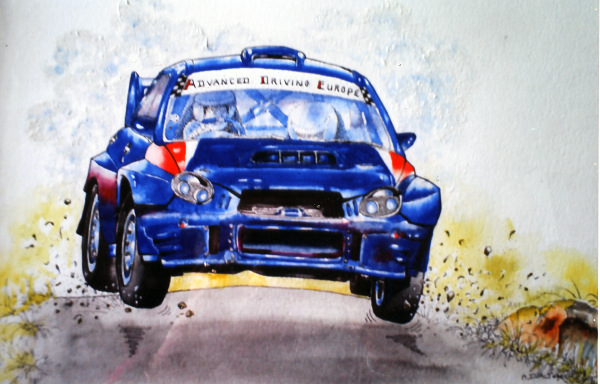 Flight - Subaru rally car
Acrylic on paper 0.3m by 0.4m