Barbara Chester - Painters
I originally took a degree in English but subsequently discovered that painting was my true metier. After training at Central St. Martins and the New Richmond School of Art I have been working as a painter in various media including oil, acrylic, pastel and print.
I aim to convey the essence, rather than the literal appearance, of things I have seen or experienced. My landscape paintings are usually based on pastel drawings made in front of the motif which I later develop in my studio into simpler, more concentrated works.
I have exhibited in the Atrium Gallery, at the annual Art for Youth exhibitions and at the Affordable Art Fair and have participated in Surrey Artists Open Studios. Some of my work is now in private collections in England, Germany, America and Canada.
A selection from my range of subjects and media can be seen on my website: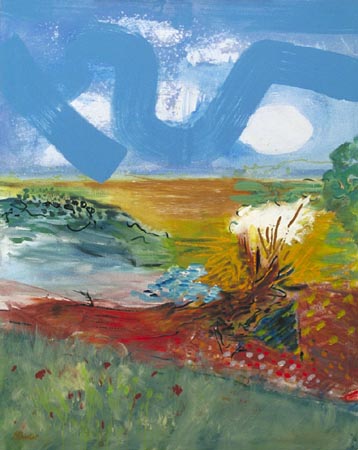 Summer
acrylic on canvas, 51" x 63"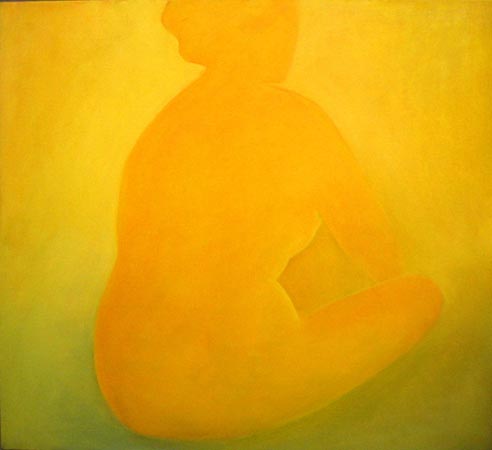 Reve
oil on canvas, 50" x 46"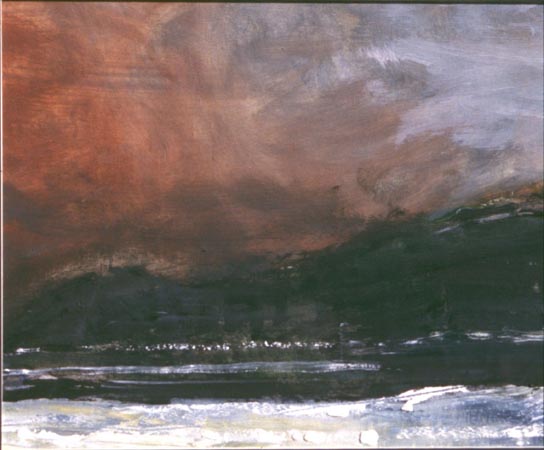 Sunset on Shore
acrylic on board, 24" x 20"
All pages copyright 1995-2023 Simon Whiteside