Bridget Orlando - Painters
I grew up in the home counties. I have a B.A.Hons degree in Fine Art from west Surrey College of Art, on receiving a scholarship I then did a further year of post graduate studies at th Ecole de Beaux Arts in Aix en Provence.
I moved to London in the eighties, and was involved with a variety of artist run projects and installations.
About ten years ago I started painting portraits of pets and people, bringing a contemporary twist to a traditional subject. My use of colour and juxtaposition of patterns has proved to be very popular for commissions.
Please contact me if you are interested in my work:
Email: bridget.orlando@hotmail.com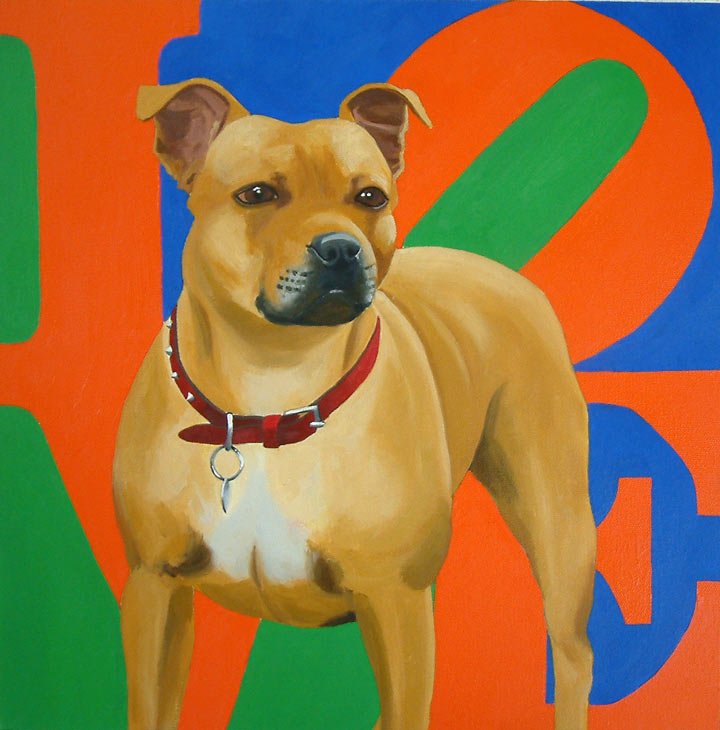 Love
Oil on canvas, 40cmx40cm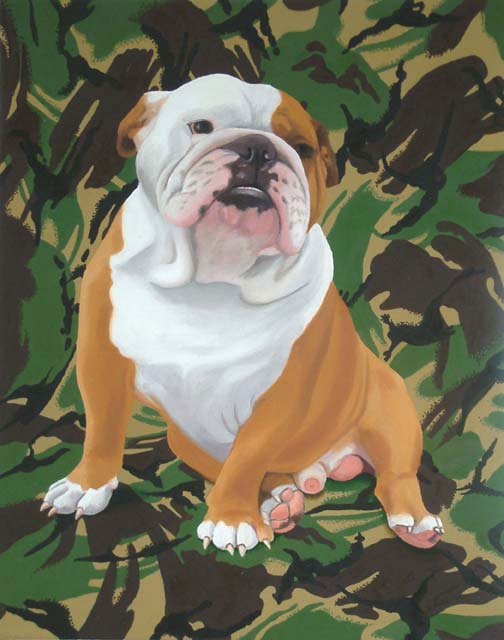 Winston
Oil on canvas, 40cmx50cm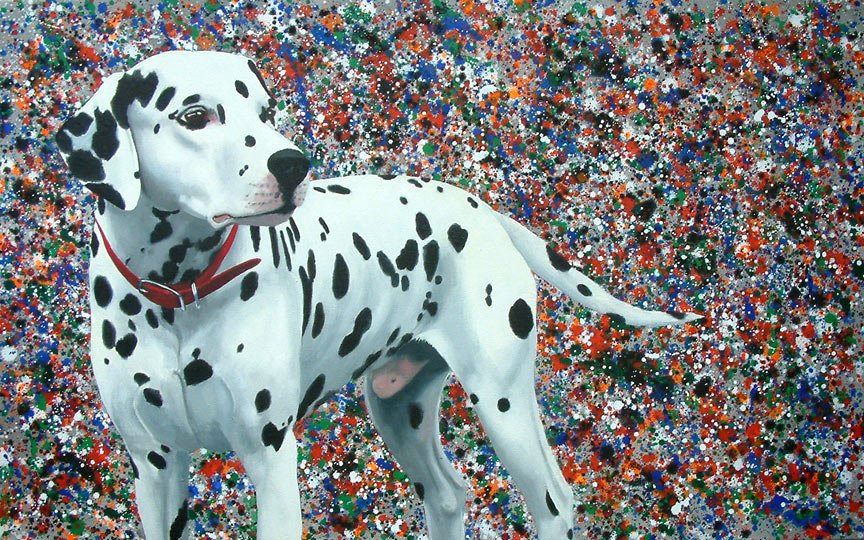 Jackson
Oil and acrylic on canvas, 50cmx80cm