Eliminating obvious signs of brushwork, I paint flat, criply delineated abstract forms in vivid colour combinations. The geometry is intentionally hard and rigorous, sometimes elaborate, and the colours I use most frequently have become an extended family of hues - cerulean blue, prism violet, eau-de-nil, pinks, teal and, most obviously, black and white.
My titles are occasionally cryptic - a painting such as "Interior" may raise the question as to what exactly is interior or exterior, or whether it is simply a flat arrangement of form and colour, as abstract as any other of my paintings. Although "Sunday Morning" and "Skylight" tease the viewer into recognizing a cityscape through a window, they also are, in effect, abstract compositionms, where any truly recognizable elements have been eliminated. In "Skylight" for example, the "sky", is a different shade of blue in each "pane", discouraging further recognition of the real world.
The "black" paintings "Axis", "Praxis", "Entasis" and "Interchange" form a series which I am planning to augment. These depict geometric forms not bound by the picture frame, but possessing the capability of continuing virtually to infinity.
I work entirely in acrylic, and on canvas, unless otherwise stated. The paintings are on a moderate scale, currently no larger than 76 x 102cm.
If you are interested in my work, please get in touch.
Email: davidesmith49@btinternet.com
Website: www.davidesmithpaintings.com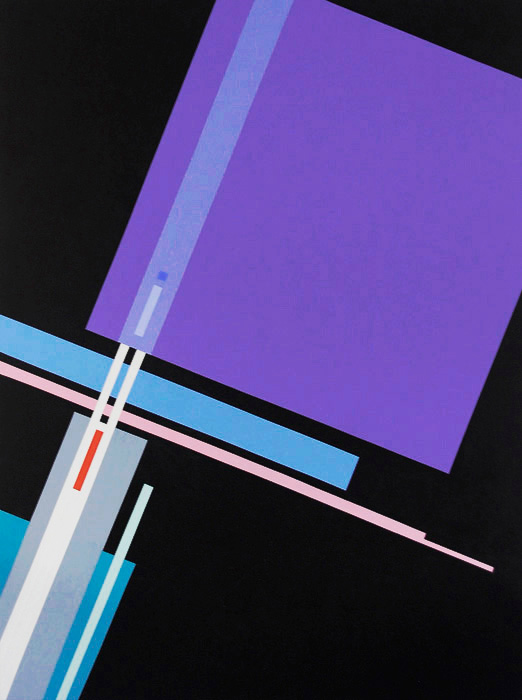 Praxis
acrylic on canvas (76cmx102cm)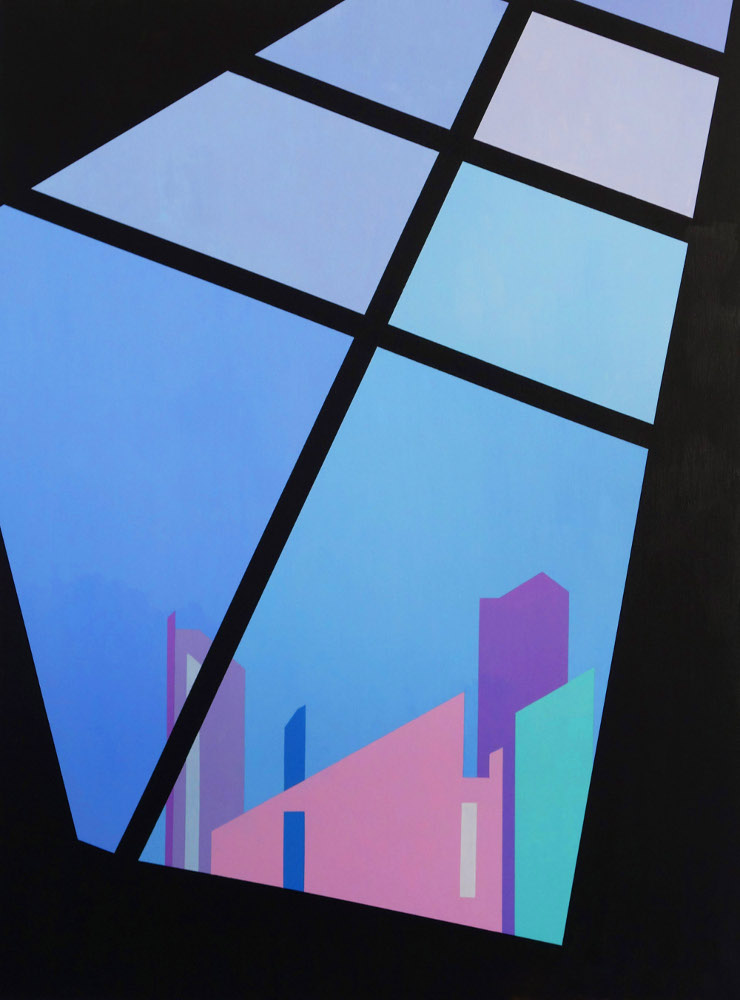 Skylight
acrylic on canvas (76cmx102cm)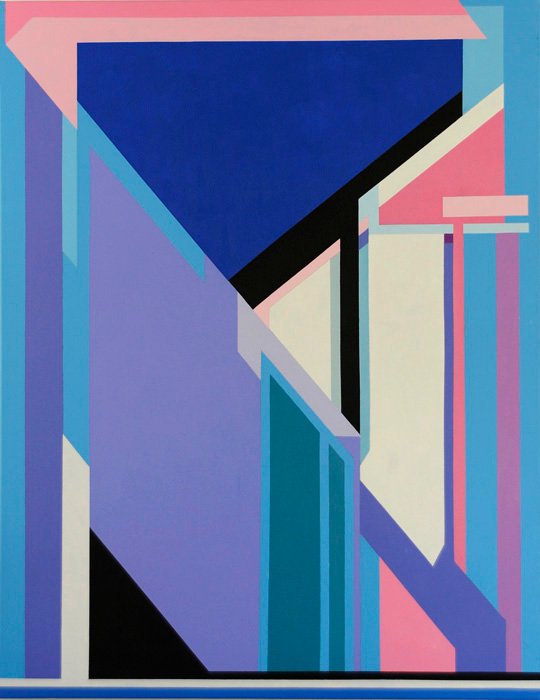 Interior
acrylic on canvas (71cmx91cm)