Geoffrey Pimlott - Painters
My work concerns itself with the surface I work on and what I do to it as an abstract response to my experiences of the environment I live in. I use, and have developed, a wide variety of process that I incorporate into my work to achieve these outcomes. I work mainly on papers in watercolour and other water-based mediums but will also introduce mediums such as oil paint, metal paint, and spay paint to achieve my imagery, as appropriate.
I was elected a member of the Royal Watercolour Society in 2006, am a Fellow of the Free Painters & Sculptors, and a member of the Reigate Society of Artists.
I studied at Reigate School of Art from 1965-68, gaining my Dip AD, and at Wimbledon College of Art 2001-4 for my MA - Fine Art - Painting.
I have exhibited in the UK regularly in solo, mixed, and group exhibitions since 1969, have works included in a number of publications and entries in two dictionaries of artists.
I have won a number of awards including a Rome Study Bursary in 1992 and the RWS Award - 21st Century Open in 2005.
My work can be seen, regularly, with the oyal Watercolour Society at Bankside Gallery, 48 Hopton Steet, London SE1 9JH www.banksidegallery.com.
A selection of my work from 2005-8 can be seen on my web-site.
All work is for sale.
If you are interested in my work, please get in touch:
Email: geoff@pimlott.info
Website: www1.clikpic.com/geoffreypimlottarws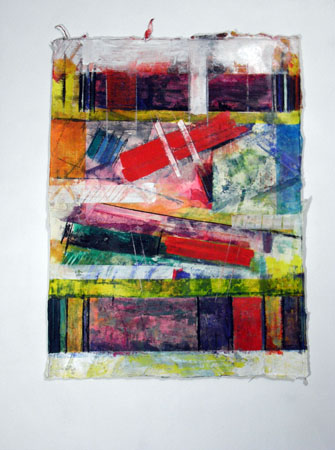 Urban Abstract No.13 - LOZENGE
Watercolour, Gouache, Acrylic, & Oil under & over Chalk Pastel on sized Sa Paper H75 x W 56 cm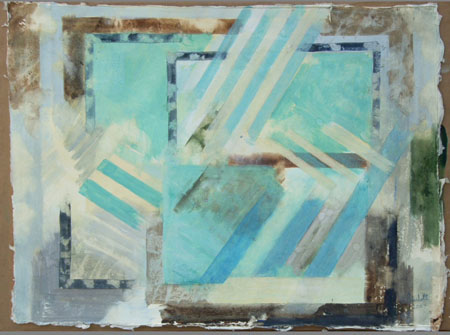 Rural Abstract - GARDEN LIGHT
Watercolour on sized Sa Paper H75 x W56 cm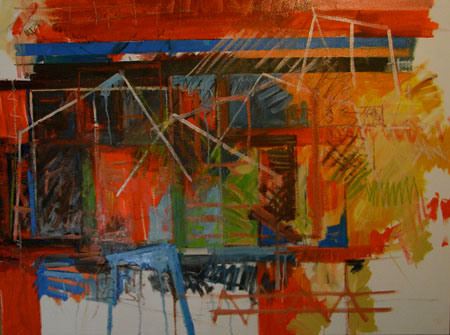 Urban Abstract No.19 - SURFACE TEXT
Oil on Canvas H92.5 x W122 cm