Janette Boskett - Painters
I am influenced by the still life tradition and the Dutch and Spanish masters, particularly Melendez and Sanchez-Cotan and also by surrealist painters including Magritte and Dali.
My subject matter often derives from my collection of odd and quirky objects - I have always been drawn towards items of striking shape and texture and I love things like shoe trees, purpose-made leather cases of all descriptions, particularly binoculars and camera cases, also hat stretchers, wooden mannequin hands, etc.
I like to achieve a Magic Realist quality in my paintings, characterised by convincing realism combined sometimes with paradoxical elements that can infuse a seemingly ordinary scene with a certain sense of mystery or a gentle touch of surrealism.
However I now find myself inspired by my glorious surroundings, particularly the coastal and moorland areas, and seem to be tackling more and more landscape based work. If I can also encorporate any elements of still life, so much the better!
If you like what you see, then please contact me.
Email: janetteboskett@yahoo.co.uk
Website: www.grinklelodge.co.uk/grinklegallery.htm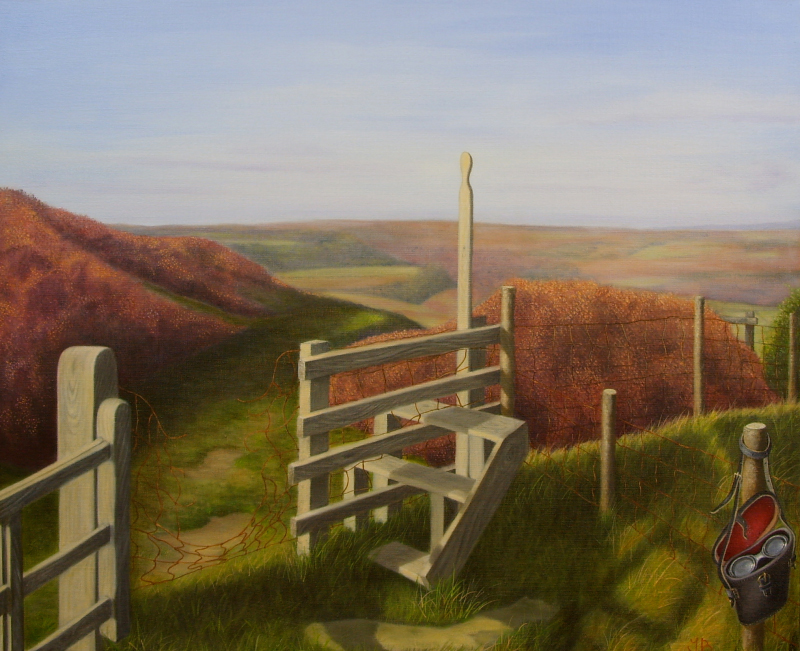 Escape
Oil on linen - 850mm x 700mm (£495)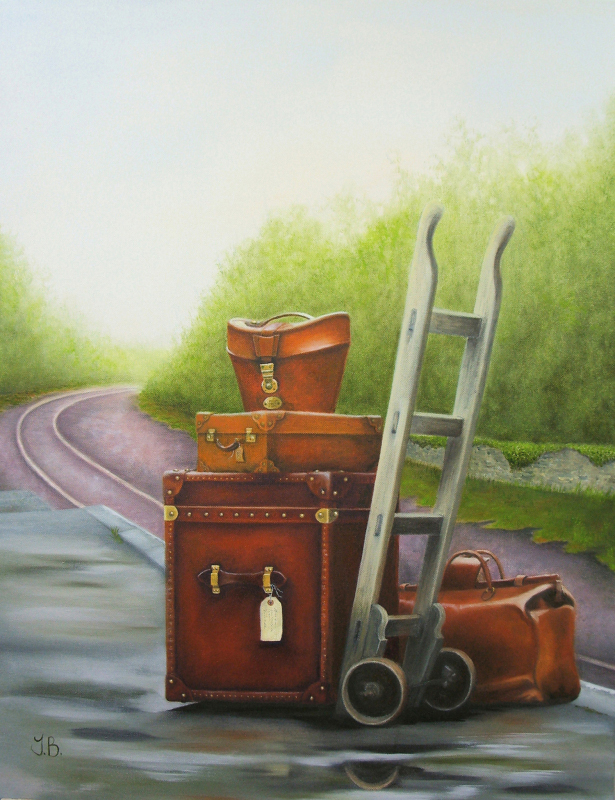 Grand Tour
Oil on canvas - 600mm x 760mm (£450)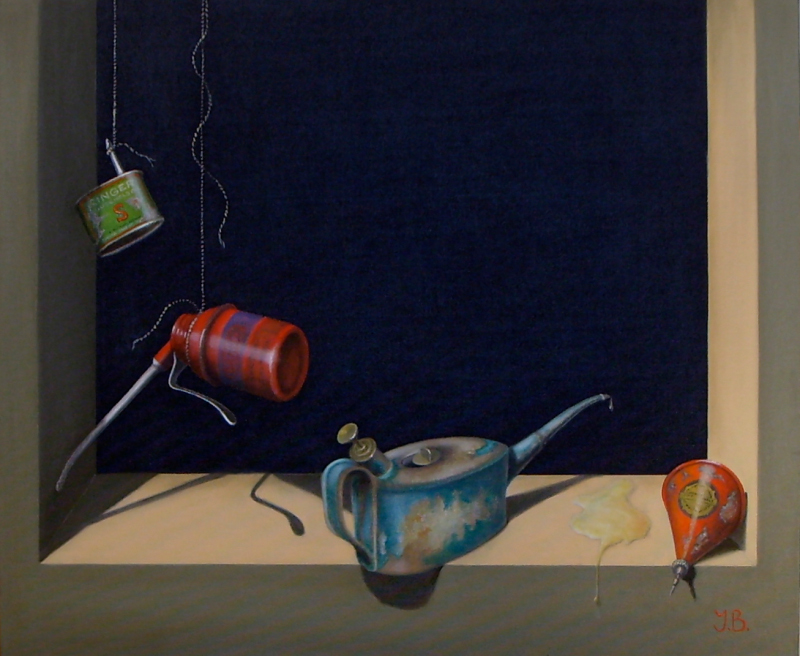 Oil Painting
Oil on canvas - 600mm x 500mm (£375)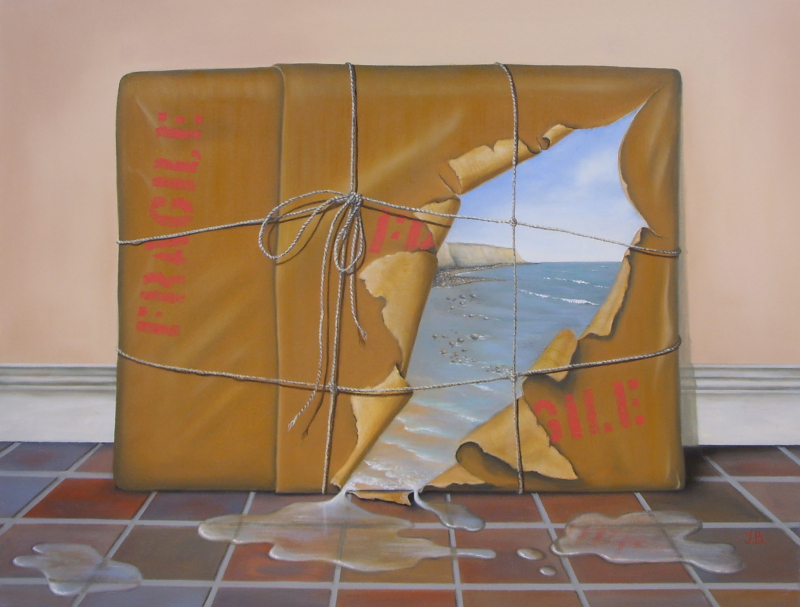 Incoming Tide
Oil on canvas - 850mm x 650mm (sold - but giclee prints are available)