Ruth has been embroidering since she was a child, starting with kits and slowly making the work she produces today. Ruth has completed one year of a City and Guilds Embroidery course but felt it was stifling the work she wanted to produce. She then moved to Southern Ireland to pursue a career as an embroiderer for four years before moving to Swansea in South Wales. She has been a professional embroiderer for about 10 years now and lives with her husband James and her two dogs and five cats.
Ruth is very interested in environmental issues and does not use animal based fibres in her work. She is an active member of the Swansea Animal Rights Group.
Please contact me if you are interested in my work:
Telephone: 01792 475307
Address: 50 Fern Street, Cwmbwrla, Swansea, SA5 8BG
Email: ruthnorbury@ntlworld.com
Website: www.ruthnorbury.com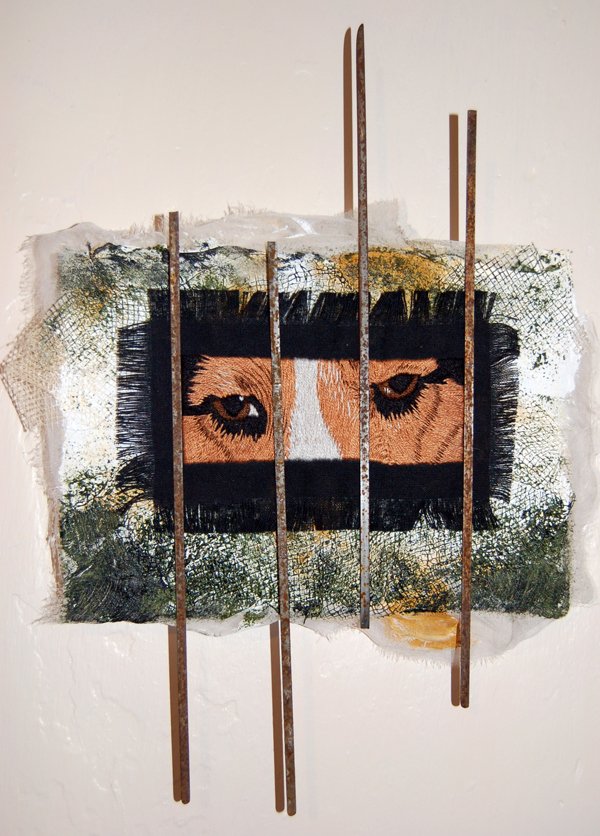 HLS
Hand embroidered in cotton with acrylics and metal strips. Represents the animal experiments that go on in Huntingdon Life Sciences for products such as food additives, adhesives and dyes. Approximately 5 x 7" (not including metal)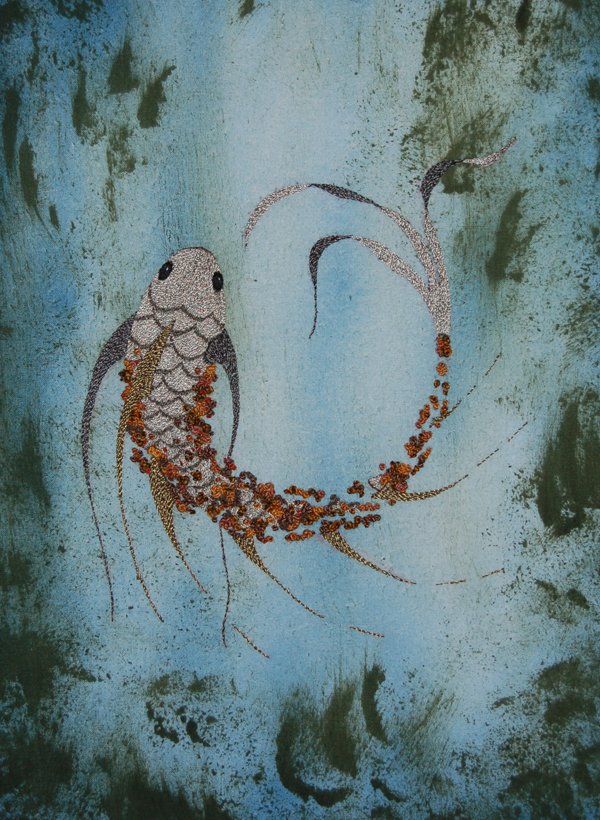 Rust
Hand embroidered with mixed textiles. Background is watercolour and acrylics. Represents the fishing industry, if we leave it as it is it will all 'rust' away. Approximately 9x12"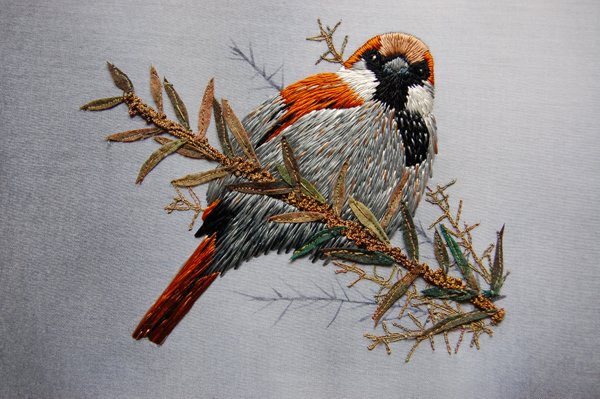 Sparrow
Hand embroidered in Natesh and mixed textiles. Background is watercolours. Approximately 12x12" Framed.