CONCEPTS
My work is primarily concerned with the environment and traditions of landscape painting. The Landscape of Kent County, South East England, forms the main body of my work, however, I also draw on visual experiences from other landscapes, in the British Isles and other countries.
I use drawing and photography to document observations made in the natural environment. From this documentation I work to create mixed-media pieces and experimental prints which aim to recapture experiences, feelings and responses made in the open environment.
INFLUENCES
J Constable, JMW Turner, Ruysdael, Frank Auerbach, Jackson Pollock, Fred Williams.
CAREER PATH
(1986-89) BA Hons Fine Art, Middlesex University, London
(1994-96) BA Graphic Design, Camberwell Art College
(1999-2000) PGCE Art and Design, Goldsmiths University, London
(2000-2002) MA Art and Design in Education, Institute of Education, London.
RECENT EXHIBITIONS
2008 – SEOS – South-East Open Studios
2007 – Canterbury Arts Festival
If you are interested in my work, please get in touch:
Email: tedfoxjoyce@btinternet.com
Website: www.tedfoxjoyce.co.uk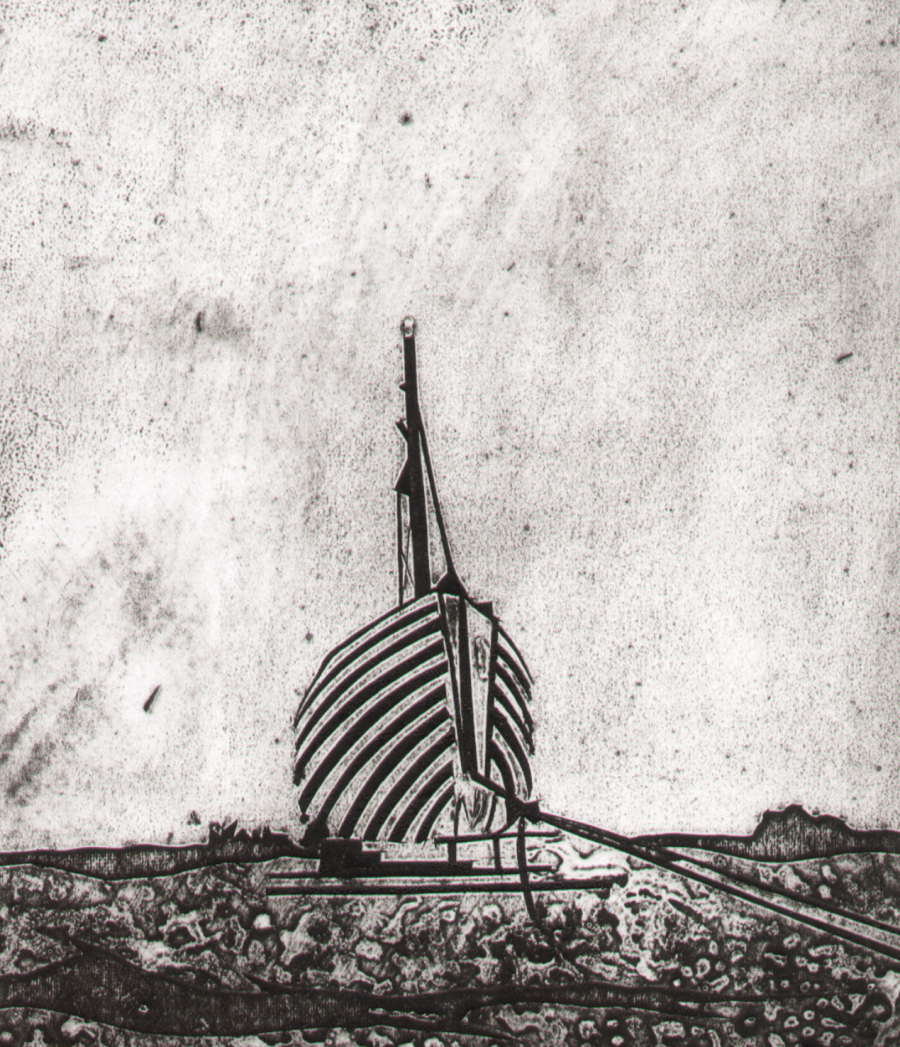 Beached Boat
Collagraph print 19cm x 22cm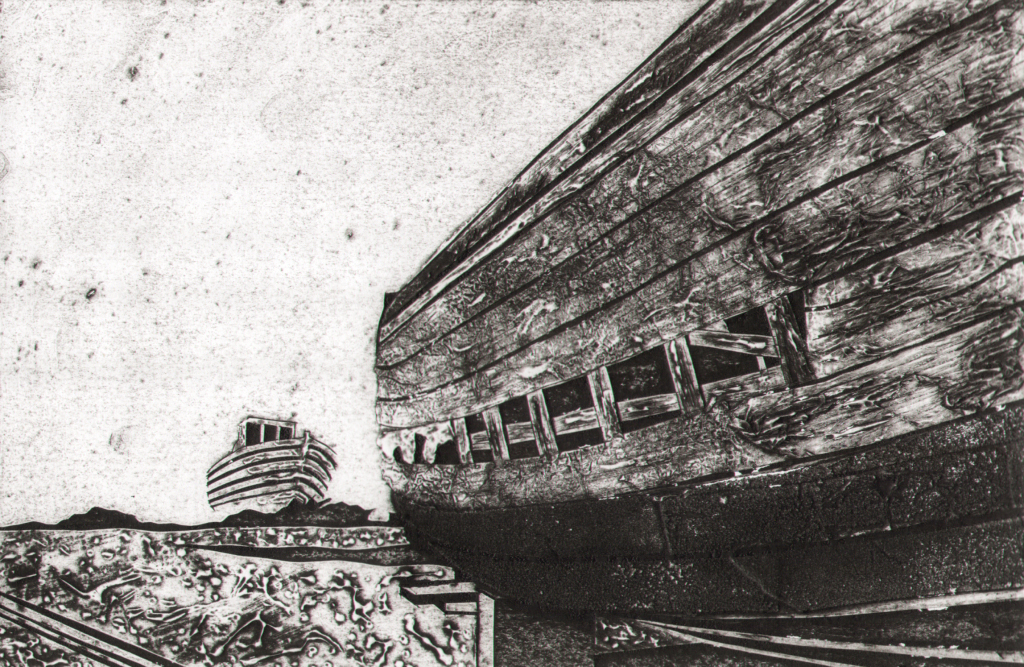 Beached Boats
Collagraph print 30cm x 22cm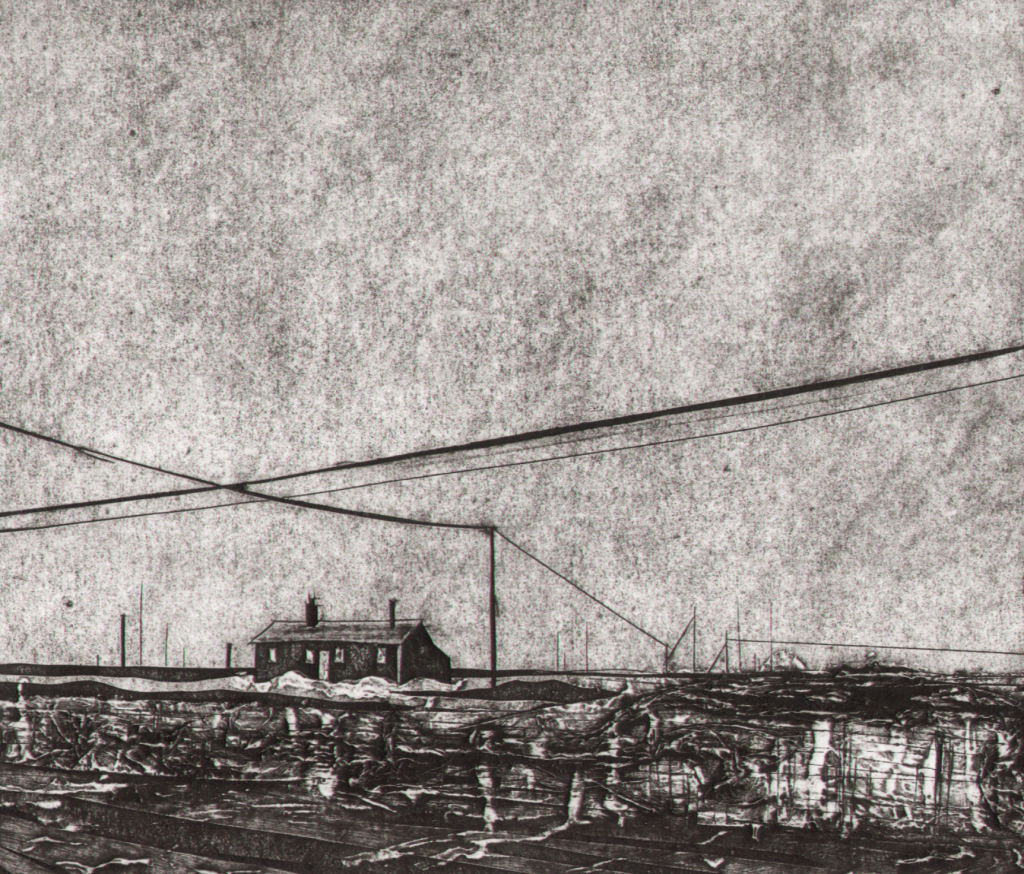 House at Dungeness
Collagraph print 26cm x 22cm