I am an abstract/geometric/minimal artist working in oil painting and printmaking media. I have exhibited widely - 18 one man and many group exhibitions in Europe, America and Japan.
I was educated at Worcester School of Art, Bath Academy of Art. I have also been an Italian Fine Art Scholar and a Commonwealth Scholar - India.
My work is in the following public collections: Arts Council of Great Britain, The British Council, Gemeent Museum, Arnham, Holland; Ministry of Culture, Belgium; Peter Stuvysant Foundation, Gallery Motte, Geneva; Fondazione Pagani, Milan; Museum of Modern Art, Skopje; Ferens Art Gallery, Kingston; National Academy of Fine Art, New Delhi, India; The Ministry of the Environment, London; General Motors, Chase Manhatten Bank, Southampton Museum, Museum of Modern Art, Rio De Janeiro, Jersey Museum and Art Gallery, University of Vermont USA; Rennesselar Institute, N.Y., USA; Jackonsville Art Museum, Florida; IBM, the Frito-Lay Corp, Dallas, USA; RCA Electronics, USA; Indiana University Law School; Lake Shore Bank, Chicago, USA; Vincent Price Gallery, USA; Michael Rees Hospital, Chicago, USA.
[Ed] We note with sadness that Richard died in March 1999. Rest in peace.
Website: www.richard-allen-artist.com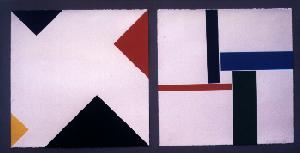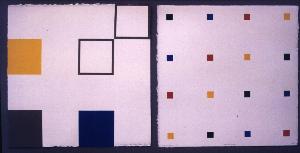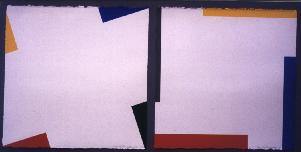 All pages copyright 1995-2023 Simon Whiteside