Nicola Claire Anderson - Painters
I am aged 22 and have recently completed a degree at Kent University in Fine Art and American Media.
I am currently working as a Picture Framer for an art gallery in Cambridgeshire.
My work can be seen at the Quayside Gallery, St.Ives, Cambridgeshire or the Peppin Brown Gallery, Whittlesford, Cambridgeshire.
Commissions are undertaken for landscapes, still lifes, portraits etc.
To purchase a painting, write to me at the address below.
I have another page of work at Lateral Arts.
Please contact me if you are interested in my work:
Telephone: 01638 610695
Address: 14 Hatley Drive, Burwell, Cambridge CB5 0AY


New York
Oil On Canvas 712mm x 2110mm (2,330 UKP)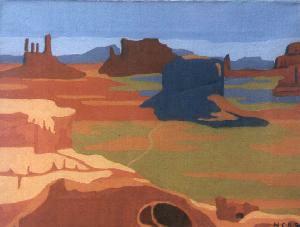 Monument Valley
Oil On Canvas 350mm x 450mm (425 UKP)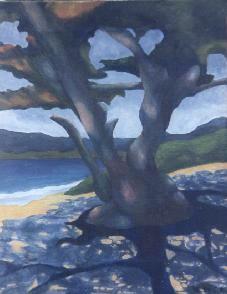 Blue Tree
Oil On Canvas 448mm x 350mm (575 UKP)