I was born Cheshire and began my career as a musician, composing and performing music in a variety of styles.
After moving to London, I studied experimental music with Phil Wachsmann at the City Lit Electronic Workshop. During this time I began to study and produce experimental photography which I incorporated along with my music, poetry and prose into performance works which I created and directed.
Gradually I began to concentrate on my photographic work for which I am best known, having had images used by companies such as Virgin and Bloomsbury Publishing, and having exhibited in the UK, Europe, Russia and Brazil.
Sarah Kent and David Thorp judged my work as "a free and interesting use of the media", whilst a review of my most recent solo exhibition described it as "challenging many set preconceptions about the nature of photography".
I currently live in West London and am represented by The Special Photographers Company and Marsden Contemporary Art.
STUDIO VISITS BY APPOINTMENT
Please contact me if you are interested in my work:
Telephone: 0171-289 6064
Address: 127F Elgin Avenue, Maida Vale, London W9 2NR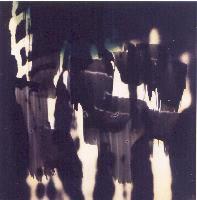 Black Poppies
Hand Manipulated Cibachrome Photogram 41 x 41cm Edition of 10 (225 UKP incl frame + p&p)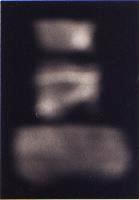 Light in the Stone
Cibachrome Photograph 43 x 40cm Edition of 5 (200 UKP incl frame + p&p)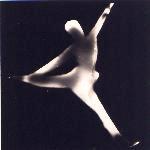 Dance #2
Cibachrome Photogram 41 x 41cm Edition of 6 (200 UKP incl frame + p&p )