My work is an exploration into the comparisons between manmade and natural form. In combining two manmade processes, of stone carving and photography, I am creating an illusion of natural form.
By displaying my work through installations, incorporating Video, Photography and Stonecarving I am able to link all these themes together to challenge preconceptions towards stonecarving, in contemporary sculpture, and our relationship to nature. Fusing these elements together I am creating an impression of unity rather than opposition.
Since completing a Degree in Fine Art Sculpture (June 96) I have been offered an Arts Residency in Michigan (Sep 97). At present I am working on the permanent siting of a sculpture on the beach in Weybourne, Nr Sherringham, Norfolk.
In 98 I will be setting up a studio in Southern France where I will continue to develop my ideas.
Please contact me if you are interested in my work:
Telephone: 01282 866635 or (00 334) 75398651
Address: 111 Cottontree Lane, Colne, Lancashire BB8 7BJ or
Les Monedes, St Paul-Le-Jeune, S.France, Ardeche 07460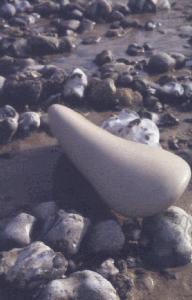 Untitled
Portland Limestone (Price Negot.)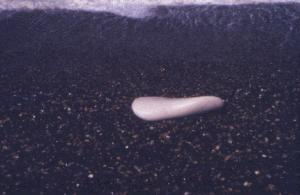 Untitled
Portland Limestone (Price Negot.)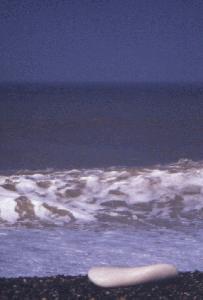 Untitled
Portland Limestone (Price Negot.)