Natasha Carsberg - Sculptors
My sculptures are made by cutting and forging steel plate.
I enjoy using a hard industrial material to explore forms that are organic and ephemeral. The resulting sculptures show the conflict between the natural and the man-made that occurs in the landscape of the 1990's.
Since leaving college, I have exhibited my work in some our country's most historic gardens, including Blicking Hall, Michelham Priory, Burghley House and Hylands Park. I have also had six years experience of design and production of sculptures and fountains for private gardens across England.
If you are interested in these sample works, or in commissioning work from me, please contact me at the following address:
Address: Cuckoo Farm Studios, Boxted Road, Colchester, Essex CO4 5HH
Phone: 01206 843530 / 01371 820870
Email: natasha@carsberg.freeserve.co.uk
WebSite: http://www.carsberg.freeserve.co.uk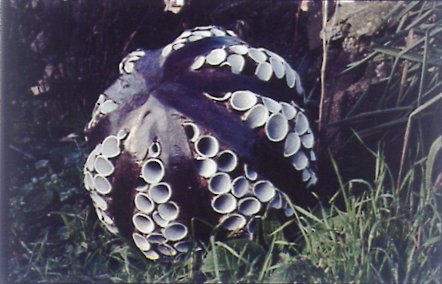 Bone Structure V
Steel 1996 80 x 80 x 80 cm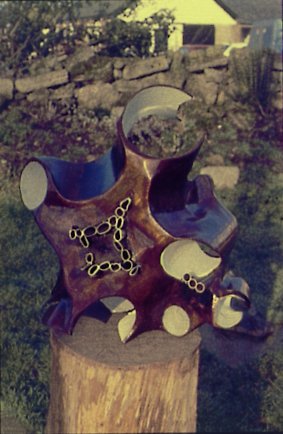 Bone Structure III
Steel 1995/6 40 x 40 x 30 cm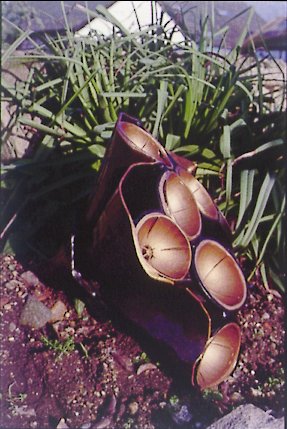 Seed Pod IV
Steel 1998 50 x 40 x 40 cm