Exploring relationships, my work falls into two categories; human relationships and man's relationship with his environment.
In the area of human relationships it is the universal emotion of love on which I mainly concentrate.
Many pieces explore the parent-child bond.
In the environmental, issue-led, side of my work I explore themes such as genetic engineering and the transport of live animals for slaughter. Also man's habit of littering his surroundings, under the umbrella title 'The Throwaway Society'.
I have work in both public and private collections in the UK and Europe.
Please contact me if you are interested in my work through my website: www.emotifs.co.uk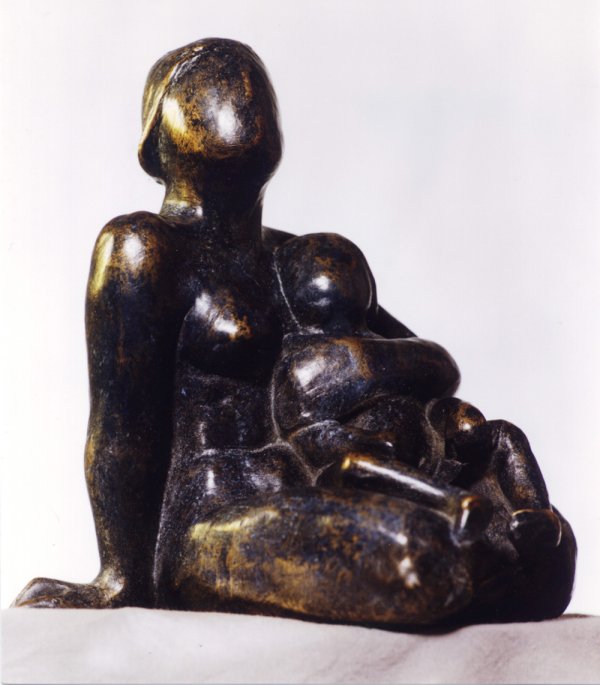 The Power of The Storyteller
Cast in patinated foundry bronze. Edition of 15. Height 19cm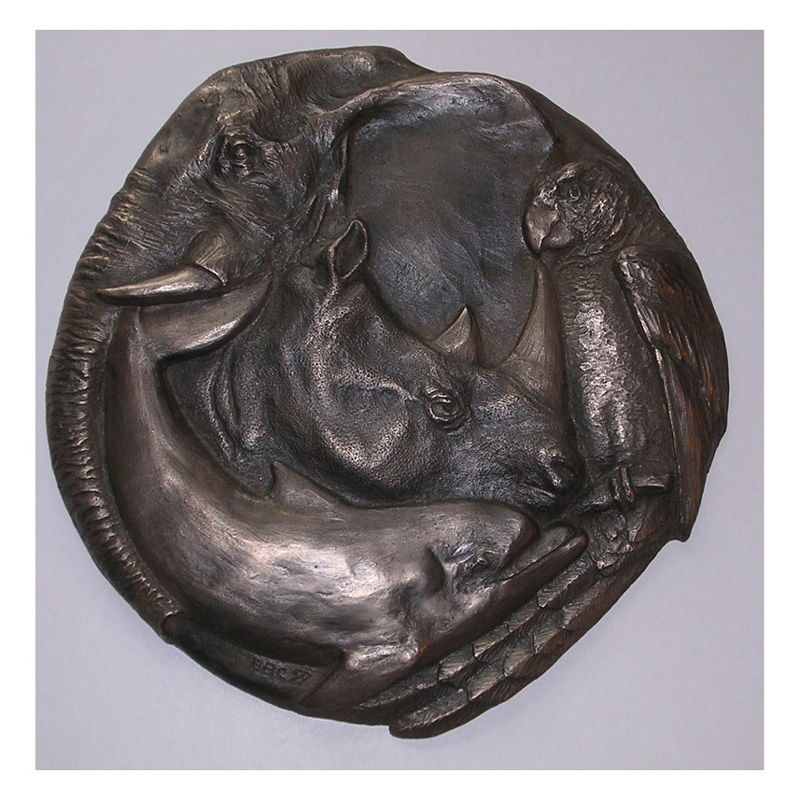 In Need of Protection
Cast in resin bronze. Wall relief, 20cm diameter. Edition of 30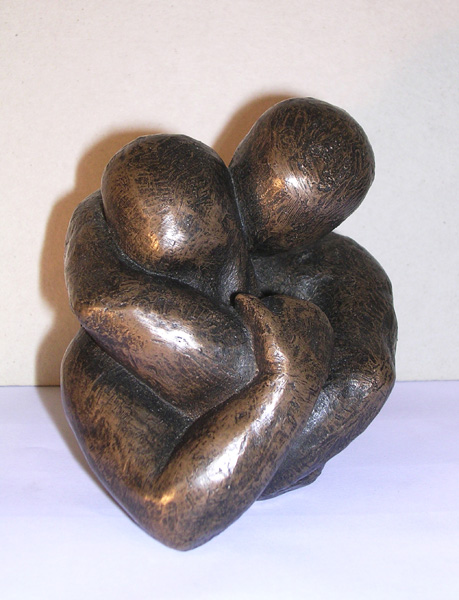 Into My Heart
Cast in resin bronze. 12cm high. Edition of 30
All pages copyright 1995-2023 Simon Whiteside