I was born in Cornwall in 1937. I worked in various forms of community work until 1978 when I began work as a professional sculptor.
Primarily self-taught, my work has sold world-wide, in particular Europe and the USA. My work is predominently figurative, speaking of the human condition and beauty of the human form.
Modelled originally in clay, the sculptures are cast in resin bronze, or bronze.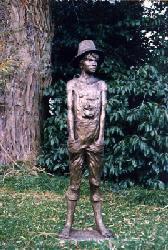 Tom Sawyer
Resin Bronze 5'3" high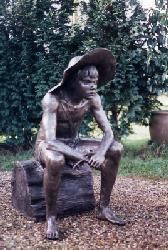 Huckleberry Finn
Resin Bronze 3'4" high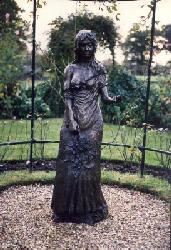 Ophelia
Resin Bronze 4'10" high
All pages copyright 1995-2023 Simon Whiteside