My artistic specialisation is experimental drawing combined with mixed media on a large or small scale.
In general I like to work on a wide range of themes with stylistic versatility and the expression of great vitality.
My aim is to create strong, colourful works that reflect the vibrancy and diversity of the world, but also my own energy.
These works have been exhibited and sold successfully in various galleries, art fairs and venues.
At the moment I am taking part in an exhibition in New York and working on forthcoming shows and commissions.
Please contact me if you're interested in my work:
Address: 68 Stroud Road, Wimbledon Park, London SW19 8DG
Telephone Number: 079 3954 4326
Email: s_hippe@excite.co.uk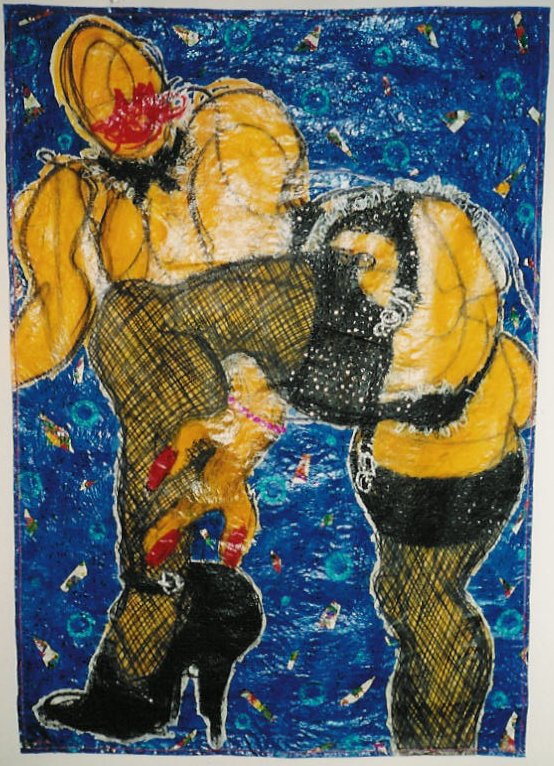 Cabaret
Mixed Media on Paper 70.4"x50.4" (1700 UKP )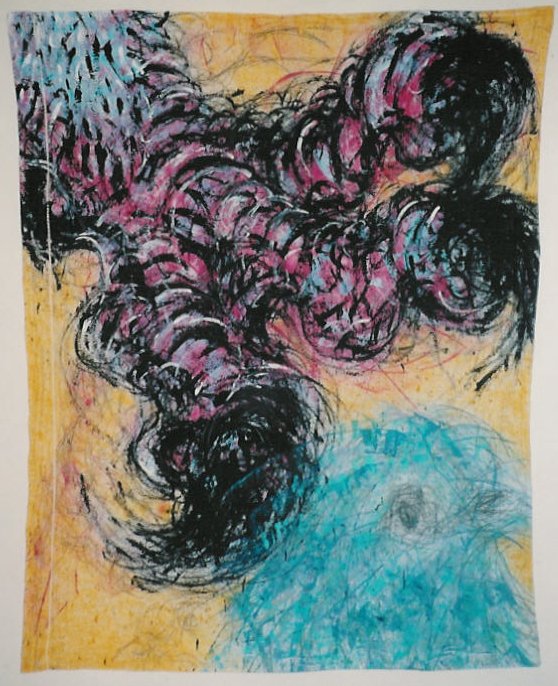 Trafalgar Blues
Mixed Media on Linen 67.6"x53.2" (1700 UKP )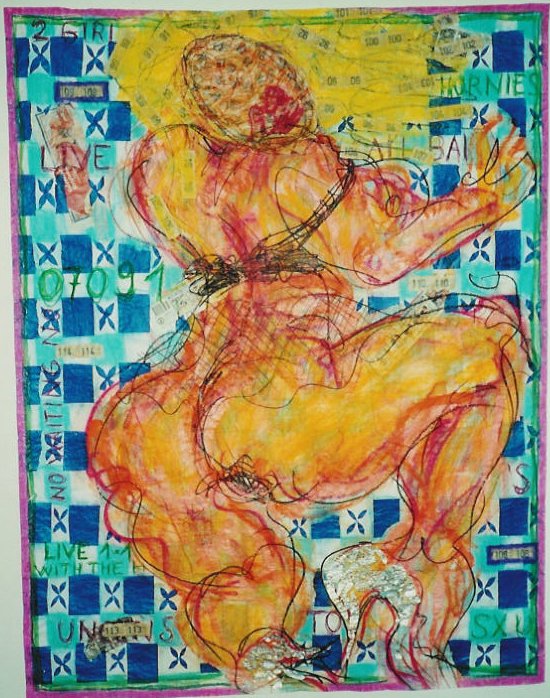 You are just a body
Mixed Media on Paper 50.4"x50"