I am a British freelance illustrator and artist. My clients include British Telecom, the Central Office of Information, Time Life International (Amsterdam), AGFA, Japan Airlines, Singapore Airlines and Guiness plc.
My work has been exhibited in "Best of British Illustration '80", the ICA Gallery and the British Council. I was a visiting lecturer in illustration at Suffolk College from 1985 to 1987.
I work in various media, including gouache, inks, acrylic, oils and watercolour.
I also have a
public art
page.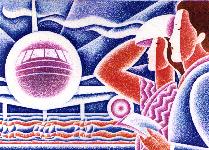 Dream Tickets
Pastel and Gouache 10.5" x 15.5" (500 UKP )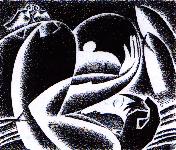 Rape in Marriage
Conte Pastel 10" x 8"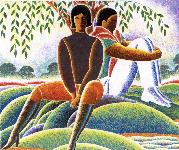 Island Couple
Gouache and Pastel 13" x 13.5" (750 UKP )