I work from my studio in Buckinghamshire.
I produce digital images on a Pentium PC using Adobe Photoshop and Corel 5. I sell these images framed.
I run a business called Iris Imaging. I also organise Exhibitions of Art and Photography. I was the Committee Director for a recent International Photography Art exhibition in Melbourne, Australia.
I am a member of the PMC and on the Editorial Board of "Printmaking Today".
I have exhibited computer maniplated images widely in London, Paris, New York and Athens.
Please contact me if you are interested in my work:
Telephone: 01628-523076
Email: 101326.553@compuserve.com
Address: 7 Wilfrids Wood Close, Flackwell Heath, Buckinghamshire HP10 9LJ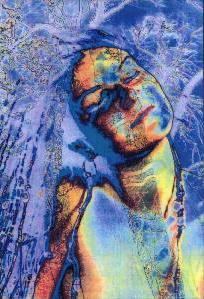 Tree Nymph
Digital 20" x 24" (200 UKP )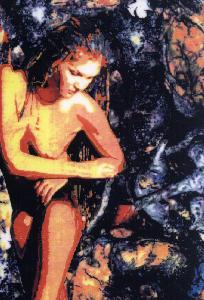 Wood Nymph
Digital 20" x 24" (200 UKP )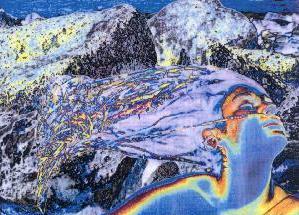 Aphrodite
Digital 20" x 24" (200 UKP )