Tracy Sullivan - Painters
I trained at the Roehampton Institute from 1991-1994, getting a 1st in Fine Art. I have exhibited locally and have had public art commissioned by the local health authority.
My paintings cannot easily be fitted into one all-encapsulating category according to the theme or medium. Their similarities are based on my main visual interests and influences.
The most important of these is the colour and texture of the medium used. On the one hand the works exist as a series of experiments, exploring the variety of textures and affects possible with a medium or a combination of media.
On the intellectual level, the subject matter explores more emotional and sublime issues such as people's experience of life and death.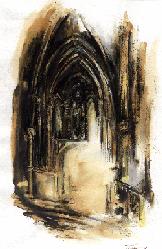 The Way
Water-based paint, and Mixed Media 38cm x 28cm (130 UKP framed)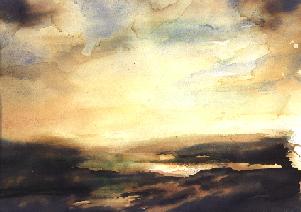 Yr Mor Choch
Water-based paint 28cm x 38cm (130 UKP framed)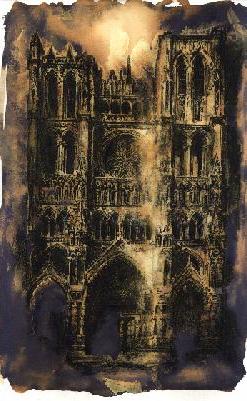 The Devil's Work
Water-based paint, and Mixed Media 38cm x 28cm (130 UKP framed)