Frances La Trobe - Painters
Born in Devon in 1968 I have lived here all my life. My work is inspired by the natural world around me.
In the last few years I have turned my artistic energy solely to expressing my ideas through the landscape medium.
I paint in Devon and am currently working on my present series of paintings, "Devon Landscapes".
I use colour to convery a certain moodiness ever present in the English Landscape.
My shows include:
1990: 2 solo shows, Herbies Restaurant, Exeter
1991: "Landscapes" solo show Exeter and Devon Arts Centre, Exeter
1993: Mixed Show, Broekman Gallery, Chester
To purchase a painting, write to me at the address below.
Please contact me if you are interested in my work:
Telephone: 01647 281619
Address: 4 Netherton Hill, Drewsteignton, Near Exeter, Devon EX6 6QS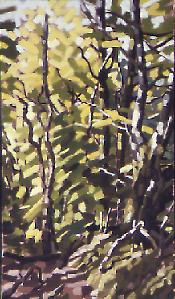 Changing Seasons
Oil On Canvas 35" x 20" (240 UKP)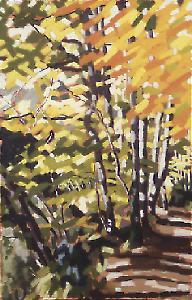 Autumn Glory
Oil On Canvas 37" x 24" (280 UKP)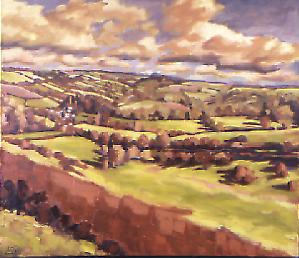 Sunlit Valley
Oil On Canvas 32" x 36" (340 UKP)