By using form, material and methods of construction associated with function, my work combines the utilitarian with the fantastic.
Some pieces by virtue of being upright are containers, others tipped on their sides become objects with space inside.
The symbolic rather than the practical allows me to develop themes where formalism is linked to imagined ritual instead of explicit design.
I'm currently working towards a solo show in June and developing ideas that incorporate metal, plastic and ceramic.
If you are interested in my work, please contact me.
Email: andrew@park44.demon.co.uk
Address: 61a Harford Road, London N1 5AG
Phone: 0171 923 7699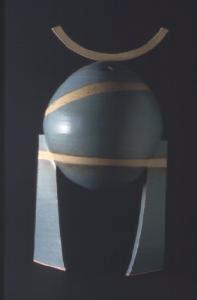 Biomorph #1
Ceramic Vessel 20.5" x 11.5" (250 UKP )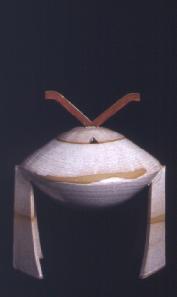 Biomorph #2
Ceramic Vessel 17.5" x 14.5" (250 UKP )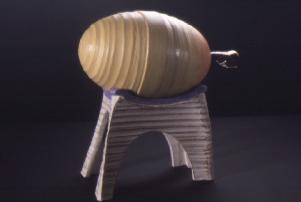 Bomb, stopper, base and cushion
Ceramic 12.5" x 10.5" (170 UKP )