"Recent Works"
by Svar Simpson
May 6th - June 23rd 1996 at Cyberia, Whitfield Street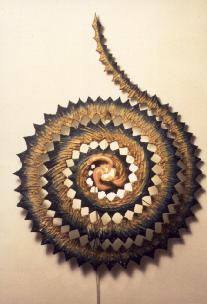 You are cordially invited to a Private View for the exhibition between 6 and 9pm on Wednesday 8th May.
Wine and snacks are provided, Svar and the Lateral Arts Team will be pleased to meet you!
Come along to Cyberia in Whitfield Street, London. The nearest tube is Goodge Street.
Svar also has an extensive catalogue of work.
For some background to the exhibition, have a look at the press release.
The price list is:
Spiral
Mixed Media with Tungsten Light 36" diameter (1495 UKP)


Colours of the Outer Plains
Painted Perspex, Diameter 75cm (910 UKP)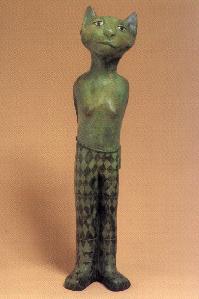 Cat Yogi
Herculite 3' 6" High (1370 UKP)
Bronze 3' 6" High (3595 UKP)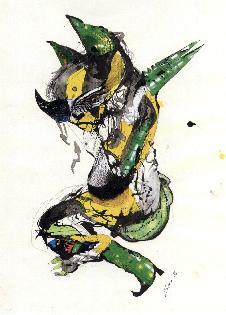 Complexity
Collage, Ink on Paper 60cm x 40cm (195 UKP Framed)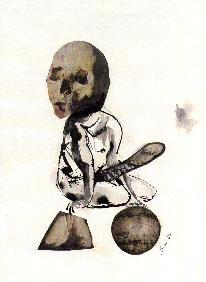 Zulu Hard-On
Collage, Ink on Paper 60cm x 40cm (185 UKP Framed)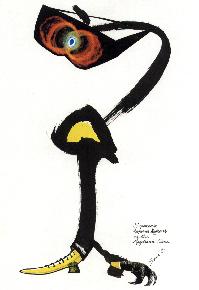 Supernova
Collage, Ink on Paper 65cm x 45cm (185 UKP Framed)